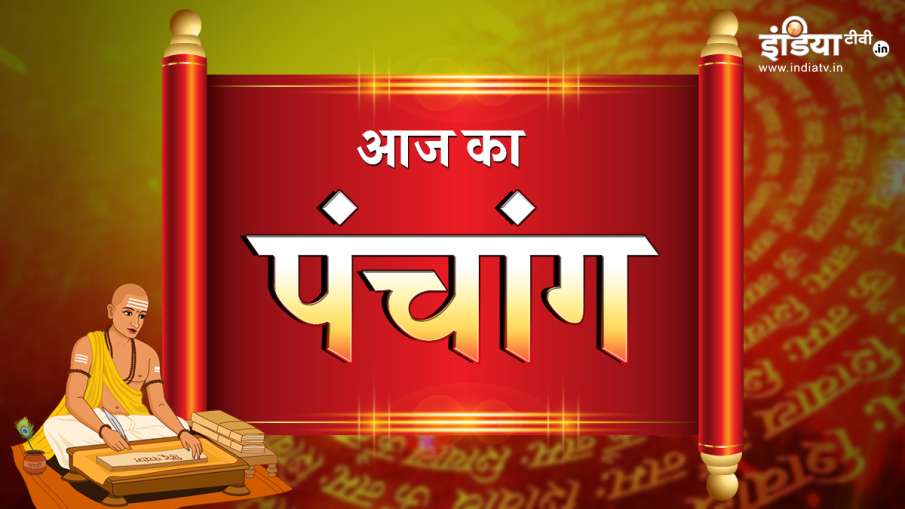 Aaj Ka Panchang 10 July 2022: Today is the Ekadashi date of Ashadh Shukla Paksha and it is a Sunday. Ekadashi date will remain till 2.15 pm today. Tonight there will be auspicious yoga till 12.45 pm. Along with this, Visakha Nakshatra will remain till 9.56 am today. After that Anuradha Nakshatra will take place. Apart from this, today is Harishayani Ekadashi. Know from Acharya Indu Prakash Sunday's Panchang, Rahukaal, Shubh Muhurta and Sunrise-Sunset time.
auspicious time
ekadashi date – Today at 2:15 pm

good yoga – Tonight till 12:45

Vishakha Nakshatra – till 9.56 am today
Rahukaal
Delhi- 05:38 pm to 07:22 pm

Mumbai- 05:41 pm to 07:20 pm

Chandigarh- 05:43 pm to 07:28 pm

Lucknow- 05:20 pm to 07:03 pm

Bhopal– 05:29 pm to 07:10 pm

Kolkata– From 04:44 pm to 06:25 pm

Ahmedabad– 05:47 pm to 07:28 pm

Chennai– 05:03 pm to 06:39 pm
sunrise-sunset time
sunrise- 5:30 am

the sunset– 7:22 pm
(Disclaimer: The views expressed in this article are those of the author. India TV does not confirm its veracity.)
read this also –
Mangla Gauri Vrat 2022: Mangla Gauri Vrat will be held on these dates in Sawan, worshiping will bring blessings of Mother Parvati
Budh Gochar 2022 in July: This month, Mercury will change its zodiac three times, these zodiac signs will benefit
Raksha Bandhan 2022: On the day of Rakshabandhan, do not tie Rakhi to your brother at this time, otherwise it may be a bad omen.