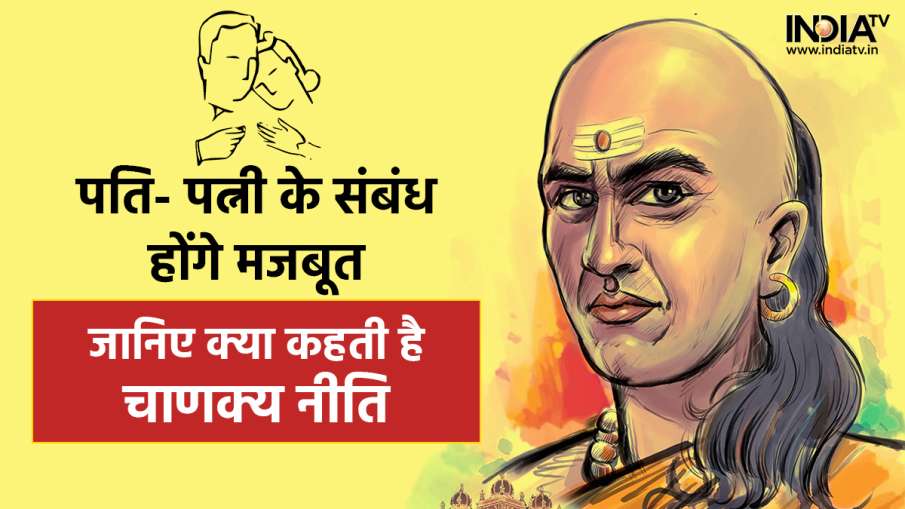 Chanakya Niti: Chanakya i.e. Kautilya is one of the greatest philosopher, advisor and teacher of Indian history. According to the ethics of Acharya Chanakya, husband and wife are complementary to each other. If even one of them staggers, the family begins to disintegrate. A quarrel starts in the house. According to Acharya Chanakya, the happiness and peace of the family rests on the sweet relationship of husband and wife. It is said that in a house where there is no mutual coordination between husband and wife, there is no place for Lakshmi. In such a situation, husband and wife should keep these few things in mind. Let us know what are those special things.
respect each other
According to Acharya Chanakya, husband and wife should remain friends of each other. At the same time, the same relationship is beautiful where there is respect along with love. So always give respect to each other. Understand each other's needs. If this happens then the relationship between husband and wife gets strengthened.
Topaz Gem: It is very auspicious to wear topaz gemstone for these 2 zodiac signs, it shines luck, know when and how to wear it?
don't care
According to Acharya Chanakya, husband and wife are two wheels of a cart. Both should move forward together. If one is damaged, the other cannot pull the vehicle of the household alone. If any work is to be accomplished, then husband and wife should work as a team, not as a competitor. One should never show arrogance to each other about anything.
be patient
If a person wants a successful married life, then both husband and wife should be patient for this. Whatever the situation in life, both husband and wife can move forward only by being patient with each other. Only husband and wife who do not lose their restraint in adversity are able to move forward in their life.
Aaj Ka Panchang 21 July 2022: Know Thursday's Panchang, Rahukaal, Shubh Muhurta and Sunrise-Sunset time
Do not share your personal things with anyone else
Acharya Chanakya tells in his ethics that there should be some secret between Patti and wife. Those who keep the things happening between husband or wife to themselves are always happy. Both should take care that their personal things should not reach any third person, otherwise there may be a rift in the relationship between husband and wife.
Latest Lifestyle News