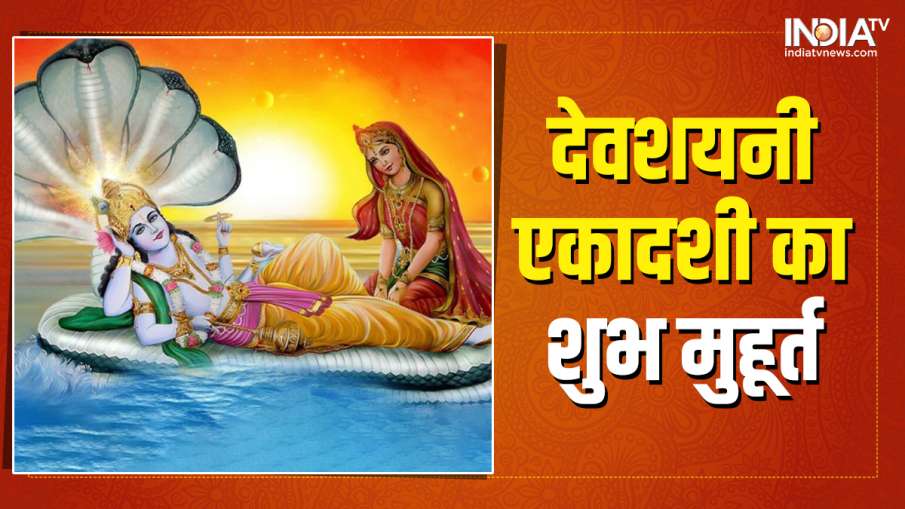 Devshayani Ekadashi 2022: 10th July on Sunday i.e. today is Ashadh Shukla Ekadashi. Which is also called Devshayani or Harishayani Ekadashi. Keeping fast on this day gives a lot of benefits. From today onwards Lord Vishnu will be in yoga nidra in Kshir Sagar for four months. Due to which no auspicious work will be done now. Lord Vishnu will rest till Kartik Shukla Ekadashi. After this all the auspicious work will start again.
It is believed in the scriptures that by observing the fast of Devshayani Ekadashi, the person gets freedom from all the sins. All his sorrows and pains go away. By observing this fast, after death, by the grace of Vishnu, one gets a place in Baikunth Dham. That is why this fast is very important.
Devshayani Ekadashi auspicious time
Devshayani Ekadashi date starts – July 9th – starts at 4:39 pm
Devshayani Ekadashi date ends -10 July – ends at 2:14 pm
Devshayani Ekadashi fasting story
In the kingdom of a Chakravarti king named Mandhata in the Suryavansh, there was no rain for three years and there was a famine. Then the king reached Angira Rishi's ashram looking for a remedy. Angira Rishi, son of Brahmaji, asked the king to observe fast on Ekadashi of Shukla Paksha of Ashadha month. After listening to the sage, King Chakravarti observed a fast on Ekadashi. Due to the effect of that fast, it rained. Therefore, the Ekadashi fast of this month should be observed. This fast provides enjoyment in this world and liberation in the hereafter.
Do great measures on Devshayani Ekadashi
To get money –
To please Shri Narayan on Devshayani Ekadashi, mix saffron in raw milk and anoint him. By doing this you will get money. Financial crisis will be removed from your life.
To have a child –
On the day of Devshayani Ekadashi, observe the fast by duly worshiping Lord Vishnu and reciting Vishnu Sahasranama. By doing this, God is pleased and the chances of getting your child are created. Also, if you have children, then by this fast they stay away from troubles.
For good luck –
On the day of Devshayani Ekadashi, fasting and reciting Lord Vishnu Sahasranama brings good fortune. Donating to Brahmins on this day is considered auspicious.
Disclaimer – This article is based on general public information and proverbs. India TV does not confirm its veracity.
also read
Chanakya Niti: A person who relies on it becomes ruined, be alert in time
Som Pradosh Vrat 2022: 4 auspicious coincidences are being made on the day of Som Pradosh fast, know auspicious time, worship method and mantra
Budh Gochar 2022 in July: This month, Mercury will change its zodiac three times, these zodiac signs will benefit
Raksha Bandhan 2022: On the day of Rakshabandhan, do not tie Rakhi to your brother at this time, otherwise it may be a bad omen.