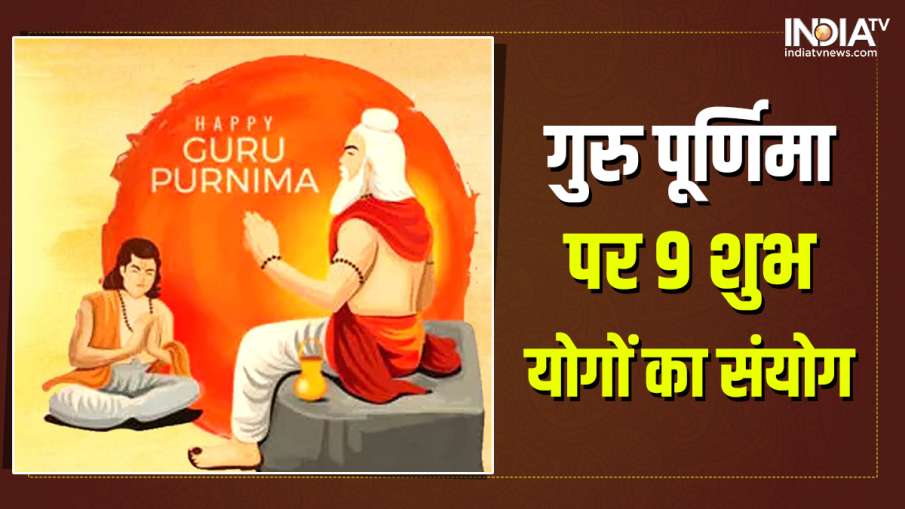 Guru Purnima 2022According to the Hindu calendar, Guru Purnima is celebrated on Ashadh Purnima. This day is specially for Guru. He is worshiped on this day. His Guru is very important in everyone's life. Knowledge is attained from the Guru, who accompanies you at every turn of life. On this day Krishnadvaipayan Maharishi Vedavyasji, the author of Mahabharata and Puranas, was born. Maharishi Ved Vyas is the author of all 18 Puranas.
Maharishi Ved Vyasji took birth on earth and got humans to meet with knowledge. Maharishi Vedavyasji is also worshiped on this day. Because he is considered to be the Guru of the world and hence this day is called Guru Purnima. This time Guru Purnima is on Wednesday, July 13. The position of Guru is considered to be the highest in Hindu culture. Not only is your guru remembered on this day, but you can also get benefits by taking some special measures on this day.
Coincidences on Guru Purnima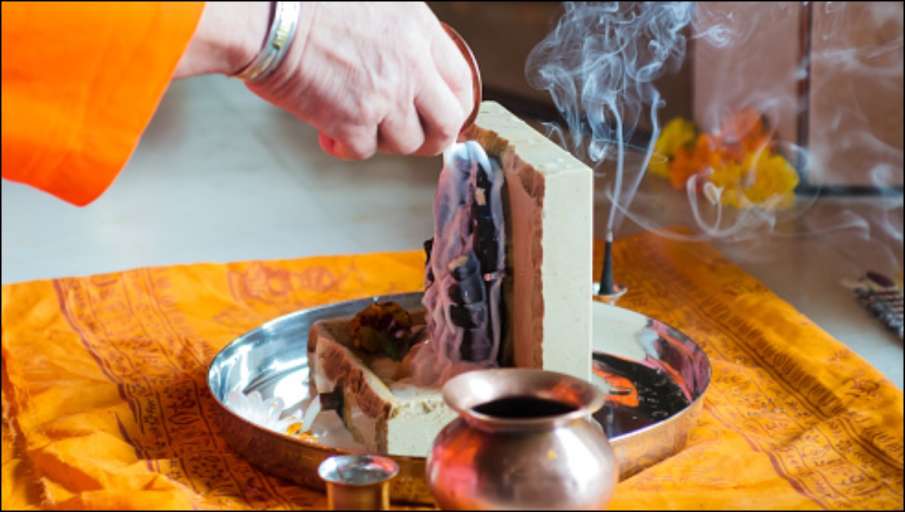 Guru Purnima 2022
Mahasanyog of Panchmaharpurush Yoga This time on the occasion of Guru Purnima, Panchmahapurush Yoga will also be present. When Ruchak Yoga, Bhadra Yoga, Malavya Yoga, Hansa Yoga and Shasha Yoga are together, then it is called Panchmahapurush Yoga. The children who will be born on this day till 10.50 am, will have Mahayoga in their horoscope. Along with worshiping Guru on this day, worshiping Vyas Muni and Lakshmi would also be beneficial.
Rare auspicious coincidence on Guru Purnima – This time the combination of planets on Guru Purnima is going to be very rare. On this day many auspicious yogas are being formed simultaneously. Which will also have a direct effect on the zodiac signs of the people. On Guru Purnima, the effect of the sum of knowledge, wealth, happiness and opulence is going to be on many zodiac signs. Worshiping the Guru will solve the problems.
Laxmi Narayan Yoga On this day Venus will enter Gemini at 10 to 50 minutes. This time is very auspicious. It will be very fruitful for the people of Gemini. Lakshmi Narayan Yoga is being formed on this day. In such a situation, you can start any new work, this day is very auspicious.
Buddhaditya yoga will also have an effect – This time Sun and Mercury will enter Gemini together. Such yoga is called Buddhaditya yoga. On the auspicious occasion of Guru Purnima, this yoga is going to be very auspicious for the people of Gemini. This special day will be beneficial for those who worship this Guru.
Yoga of Gajakesari and Raviyoga Gajakesari and Raviyoga will be present together on this day. Jupiter and Moon together form Gajakesari Yoga. On this day Moon and Jupiter will be in the center place from each other. This day will prove to be auspicious for those who worship Guru on Gajakesari Yoga.
Disclaimer – This article is based on general public information and proverbs. India TV does not confirm its veracity.
Also read –
Guru Purnima 2022: 4 Raja Yogas are being made on Guru Purnima, do these measures to overcome the financial crunch
Vastu Shastra: Installing a mirror in the dining area will change the fate of the house, know its effect
Chanakya Niti: People who do not do these things become ruined, be alert in time