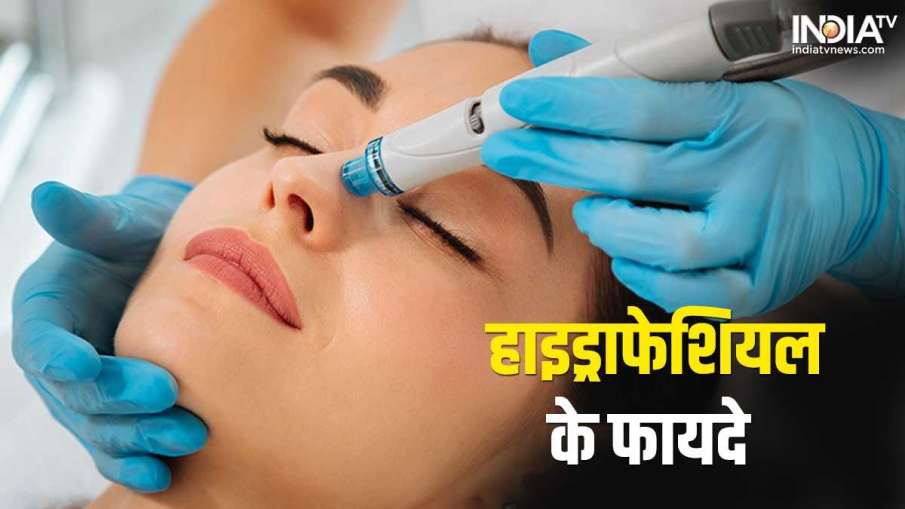 HydraFacial: Millions of people are in awe of the dazzling looks of Bollywood celebs. The reason is her glowing and beautiful skin. On which apparently these stars work very hard. If you too are looking for a glowing look like a film celeb or stars, then the new age hydrafacial can prove to be effective. Hydrafacials, which upgrade the complexion and look of the face, have become quite popular. In such a situation, everything should be known about it, which will be found in this news.
what is hydrafacial
Hydrafacial is actually a process of facial. In this, the dead skin of the face is cleaned with the help of a machine first. This process is called exfoliation. This is followed by a process of peeling of glycolic and salicylic acid. After this, in the third step, the skin is facial by cleaning the face through vacuum extraction. In the fourth and final step, the antioxidants are delivered into the skin through a massage with the serum. That is, overall treatment for one face can be found through hydrafacial.
How does Hydrafacial work?
Hydrafacial is a type of hydra-dermabrasion procedure. Due to this, it is claimed to improve the skin and complexion of the face. In this process of half to one hour, the face can be cleaned well with hydrafacial. If seen, the basic function of hydrafacial is to remove dead skin cells of the face, hydrate the skin and improve its complexion. This facial keeps the moisture on the face for about a week. This facial can be done at any age. But if the age is more than 25 years then its effect is more visible.
steps of hydrafacial
This is the first step by which the skin is exfoliated. It completely removes the dead skin from the skin. This is the same dead skin that unnecessarily keeps on weakening and aging your skin. After exfoliation, the skin starts glowing and the clogged pores get opened. After this, salicylic acid peel face pack is applied on the skin. Due to this the pimples and blemishes of the face go away. Also, it does not cause any harm to the face. Finally, in the form of serum, various types of acids along with anti-oxidants are delivered inside the skin, due to which the face glows and the skin gets all the necessary nutrients.
Benefits of Hydrafacial
Hydrafacial brings moisture to the inside of the skin
Hydrafacial makes skin glowing from outside
Hydrafacial removes dead skin completely
Skin doesn't get dry after getting a hydrafacial
Hydrafacial is also beneficial for reducing the signs of aging
Disclaimer: This information has been written on the basis of Ayurvedic prescriptions. India TV does not confirm their success or its veracity, before using them, please consult a doctor.
Latest Lifestyle News