Celebs Reaction On Draupadi Murmu: The results of the Presidential Election 2022 held in the country were announced on Thursday. Under which the name of NDA candidate Draupadi Murmu has been stamped as the President. After Draupadi Murmu became the President, there is an influx of people congratulating Her Majesty on social media. It includes many celebs including Bollywood film industry's famous actress Kangana Ranaut and South cinema superstar Rashmika Mandanna.
Kangana Ranaut congratulated Draupadi Murmu like this
Significantly, Draupadi Murmu defeated Yashwant Sinha, the opposition candidate in the presidential election, by a huge margin of votes. Meanwhile, Bollywood's famous actress Kangana Ranaut has written a special message for Draupadi Murmu in the story on her official Instagram handle. Kangana has said that 'Congratulations to Draupadi Murmu on becoming the 15th President of India. Best wishes to you on being elected as the country's first tribal and second woman president. Apart from Kangana Ranaut, other celebrities have also congratulated Draupadi Murmu. Apart from this, Singer Manoj Muntashir has congratulated Draupadi Murmu and said that "Once again we have proved that we do not consider women equal to men but better. This is not the victory of an individual but the victory of Sanatan culture. Draupadi Murmu, congratulations to you on becoming the President.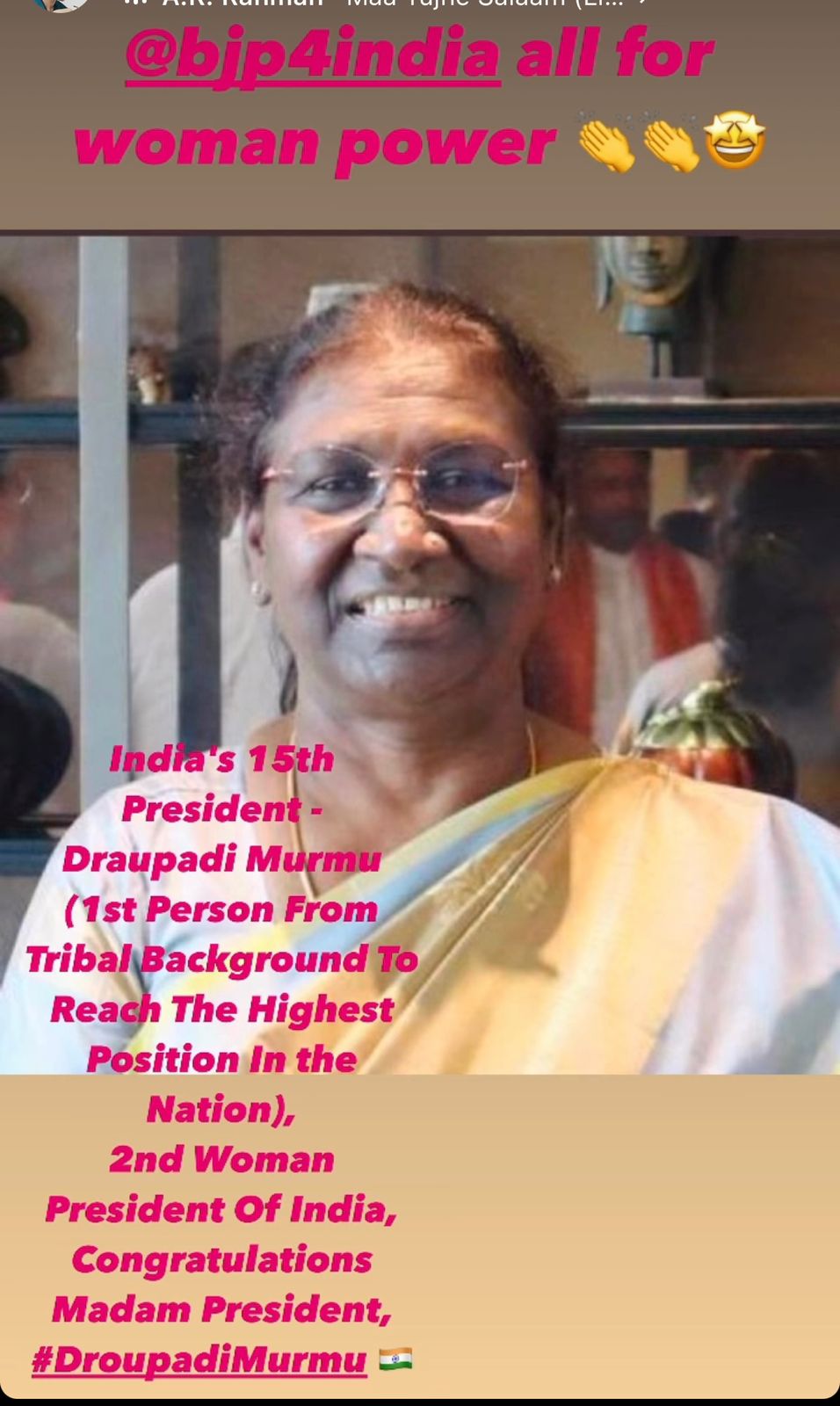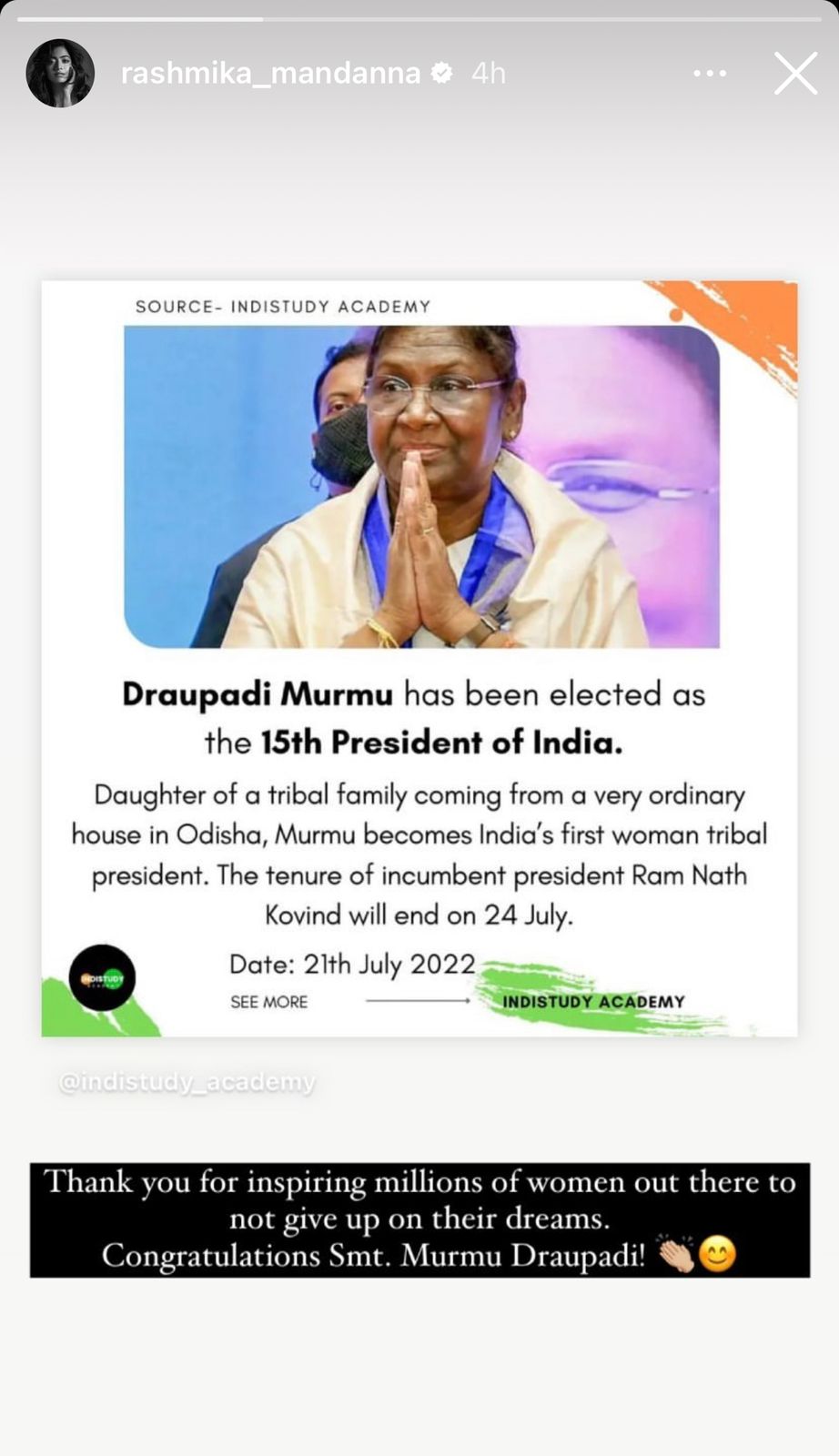 These celebs also wished Draupadi Murmuand
On the occasion of Draupadi Murmu becoming the President, many celebs are giving their reactions on social media. After Kangana Ranaut, Bollywood actress Sara Ali Khan has also given best wishes to Draupadi Murmu through Instagram. Not only this, South cinema veteran Rashmika Mandanna has written through a story on her official Instagram handle that 'Thank you Draupadi Murmu, you have become a source of inspiration for millions of women, how to fulfill their dreams. Is.'
Pushpa 3: After listening to this talk of Fahad Faasil, the users got angry on the makers of 'Pushpa', know what is the whole matter
Anupam Kher's first look was revealed from Kangana Ranaut's Emergency, this will be a strong character…