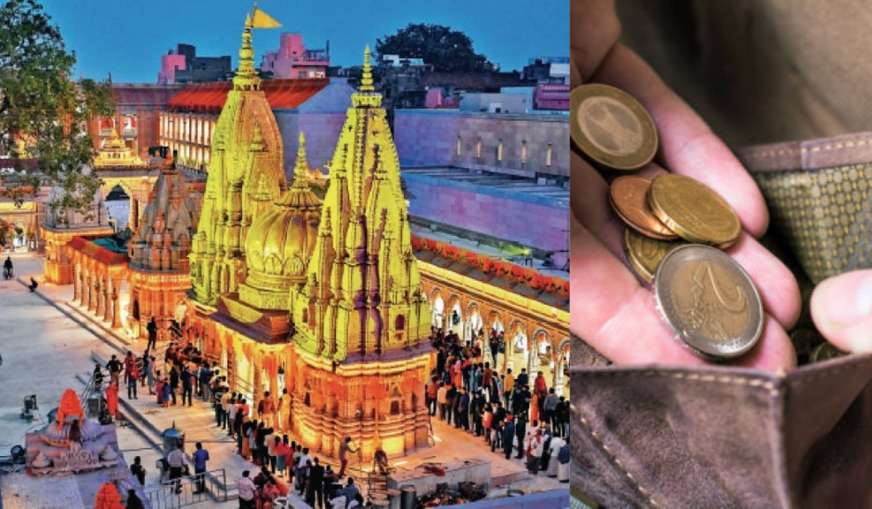 Kashi Vishwanath Temple: This year the month of Sawan is starting from 14th July, which will continue till 12th August. In the holy month of Sawan, preparations are in full swing at Kashi Vishwanath temple. This is the first Sawan after the construction of Vishwanath Dham Corridor, in such a situation, a huge crowd of devotees is expected for worship. If you too are thinking of visiting this Kashi Vishwanath temple, then get ready to loose your pockets. Because for worshiping on Monday you may have to spend more money than other days.
Temple administration made new rules:
This time more than 6 lakh devotees are expected to visit Kashi Vishwanath Dham on every Monday of Sawan. In such a situation, the temple administration has implemented many new rules for darshan and worship in the month of Sawan. However, this Sawan Kashi Vishwanath's darshan and worship has become more expensive. Devotees attending the worship from Mangala Aarti of Baba Vishwanath on Monday will have to loose more pockets. On other days, less money will have to be spent, but on Monday, darshan and worship will be expensive throughout the entire Sawan.
There has been an increase in the fee of worship in a particular day in Sawan: New rate list
,The per person fee for doing Sugam Darshan on Monday will be Rs 750
Ticket price on days other than Monday will be Rs 500
On Monday the fee for Mangala Aarti will be Rs 2000.
On normal days the fee for Mangala Aarti will be Rs 1500.
500 rupees will have to be paid for mid-day bhog aarti, night makeup, saptarshi aarti, bhog aarti
-The fee for getting Rudrabhishek from a Shastri in Sawan will be Rs 700
On Monday, three thousand rupees will have to be given to get Rudrabhishek done by five shastris.
2100 rupees will have to be paid for getting Rudrabhishek from five Shastris on days other than Monday.
7500 rupees for Shravan Sanyasi Bhog Monday
4500 rupees for Shravan Sanyasi Bhog for other days
Shravan makeup fee will have to be paid 20 thousand
There will be a fine for spreading dirt
If you are caught eating paan gutkha or spreading dirt in Kashi Vishwanath Dham, then you will have to pay a fine of 500. The temple management has started this campaign in view of the complaints of dirt being received from the visitors every day.
read this also –
Sawan 2022: In this way, Mahadev will be pleased in this way, you will get the desired boon
Sawan 2022: The month of Sawan is starting from 14th July, during this time do not do this work at all, Shiva may be angry
Vastu Shastra: By placing a mirror at these places of the house, Vastu defects are removed, just take care of these things