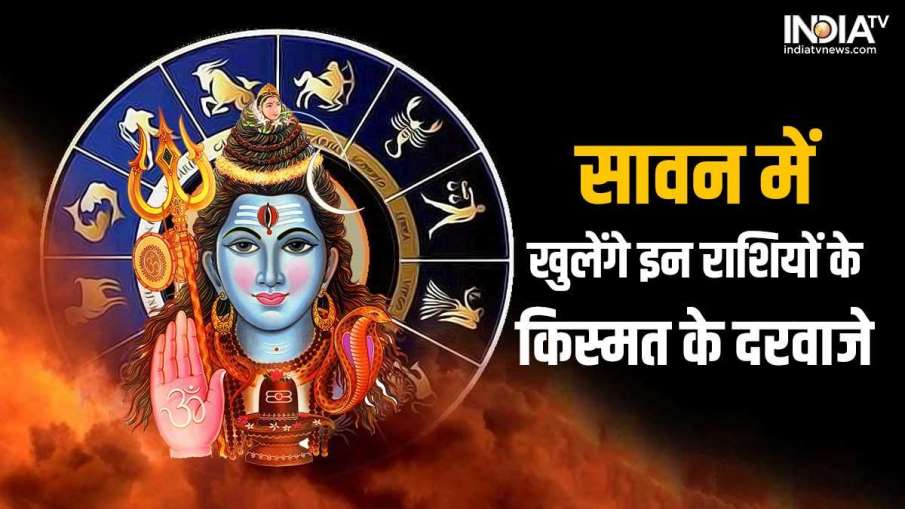 Sawan 2022: Sawan has started from today. At the same time, according to the Panchang, the month of Sawan has started in an auspicious time. Due to which the importance of this year's Sawan has increased. It is believed that whoever worships Bholenath and Mother Parvati with devotion and devotion in this month, all their wishes are fulfilled.
This time the month of Sawan is going to be special for some zodiac signs as well. The blessings of Lord Bholenath will shower on the people of these zodiac signs.
Taurus
The month of Sawan is going to be special for you. The lord of your zodiac is Venus. Those who have changed the zodiac just a day before the start of Sawan. People whose marriage is getting delayed. If there is a problem in getting a suitable groom, then it can be overcome in this month. Abhishek of Lord Bholenath on Monday will be beneficial.
Gemini
For the people of Gemini, the month of Sawan will prove to be fulfilling of their wishes. The grace of Saturn has started on your zodiac. Shani Dev is pleased by worshiping Lord Shiva. The month of Sawan is special for you. Worship Lord Shiva every Saturday and Monday in Sawan and do charity work.
Virgo
People whose zodiac sign is Virgo will benefit. The matter of marriage can be fixed. At the same time, if there is any problem related to career and health, then there will be benefit in that too. Offer Bel leaves to Lord Shiva on Sawan Monday. Perform anointing ritually. Follow the rules in fasting, you will get special results.
read this also –
Sawan 2022: Today, the first day of Sawan, the echo of Bam-Bam Bhole in the whole country
Make Mahadev happy in this way in Sawan, you will get the desired boon
Sawan 2022: Plant these plants along with Tulsi, there will be rain of wealth