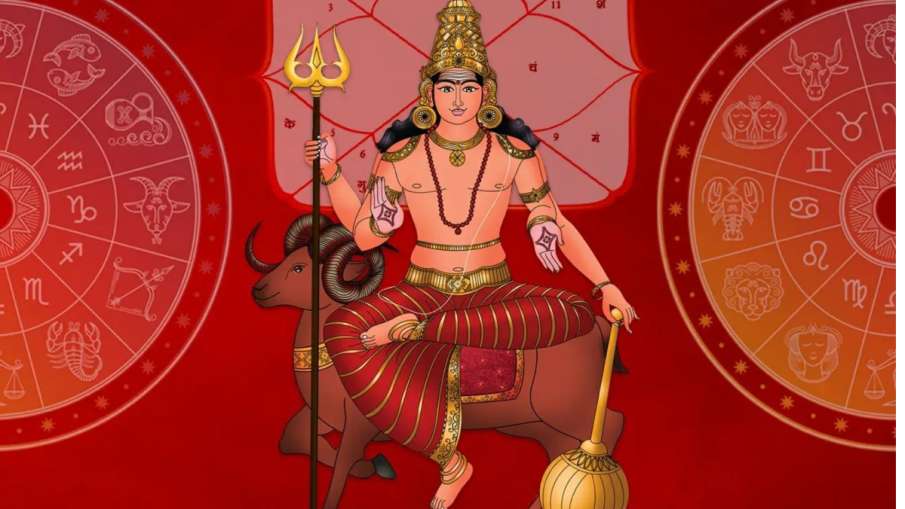 Mangal Dosha: It is said that marriage is made in heaven and every person wants a happy married life. A happy married life is full of love, care, understanding and adjustment. When a couple is happy with each other, they are able to give their best to their family and they also create a happy and vibrant environment around them. This shows how important it is for a marriage to be happy, successful and peaceful. But we often see that many marriages fail in spite of good understanding between the partners and there can be many reasons for this.
This may be due to the position of malefic planets like Saturn, Mars or Rahu located in unfavorable houses in the horoscope, which causes dosha, disease etc., leading to marital problems. One such major problem is Mangal Dosha, (Kuj Dosha or Anagarak Dosh) which is placed incorrectly in the horoscope. Astrology believes that if Mars is in the first, fourth, seventh, eighth and twelfth position in a person's horoscope, then the person suffers from Manglik Dosha. This dosha creates conflict and misunderstanding in the married life of the individual and ultimately the marriage suffers. Some families are aware of this defect and some are not.
Dangerous dosha of horoscope
Mangal dosha is counted among the dangerous doshas. This dosha can be very dangerous as it leads to delay in marriage, unrest, divorce etc. Tensions, sorrows, problems and separation are often seen in the married life of such persons. Therefore, if this dosha is not identified, and later astrological remedial measures are not taken, it can completely destroy a marriage. Astrological help can be the best option to save such marriages.
People of any gender can be Manglik. Mars, the planet of war, represents honour, arrogance and self-respect. The person having this dosha has unstable nature and is egoistic so he is never ready to adjust with the partner which gradually leads to unsuccessful marriage. This problem can be identified only with astrological consultation. Which, in turn, can provide remedial measures.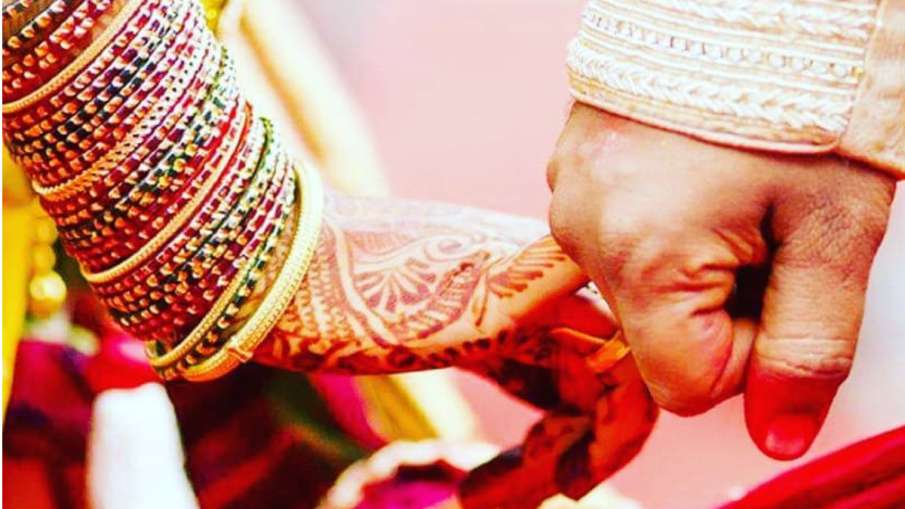 Mangal Dosha
What happens when a Manglik marries a non-Manglik?
Astrology says that if a Manglik is married to a non-Manglik, there will be misunderstandings and problems, leading to a completely complicated and unsuccessful marriage. Sometimes the effect is so strong that it can even kill one of the partners. According to astrology, Manglik should be married to Manglik only, because Manglik Dosh automatically ends with the marriage of both. Astrologers also believe that a person is automatically freed from Manglik Dosha after reaching the age of 28 years. Without proper understanding of the flaw in the man or woman and without remedial measures taken either before or after marriage, ruin can happen. Married life of both the parties.
What should be done?
To get rid of this defect, astrologers recommend reciting Mangal Chandika. Every day before the idol of Goddess Durga, perform Kumbh Vivah (marriage with a sacred vessel), Vishnu Vivah (marriage with Lord Vishnu), or Ashwatha Vivah (marriage with a Peepal tree). They recommend feeding the birds regularly and chanting Hanuman Chalisa every Tuesday and if possible every day. Keeping a fast on the first Tuesday of every new month during Shukla Paksha, along with chanting of Mangal Mantra and eating only Toor dal, also helps in removing this dosha. It is advised by astrologers to chant the almighty and holy Gayatri Mantra 108 times daily to remove the ill effects of Mangal Dosha.
Manglik Dosh conclusion
To conclude, there are many other remedies that can be followed by experienced astrologers to remove the negative effects of Mangal Dosha from their lives and for a happy and satisfying married life. The remedies mentioned above are some of the basic and general remedies suggested by most of the astrologers, but if a person is suffering from specific problems related to Mangal dosha, they can consult expert astrologers for proper guidance and treatment.
Shri Astrologer Chirag Daruwala is the son of expert astrologer Bejan Daruwala. He is known for his detailed astrological predictions on love, finance, career, health and business.
(Disclaimer: The views expressed in this article are those of the author. India TV does not confirm its veracity.)
read this also –
Surya Gochar 2022: Sun, the king of planets, transits in Cancer, these two zodiac signs will benefit from Karka Sankranti
Make Mahadev happy in this way in Sawan, you will get the desired boon
Sawan 2022: Plant these plants along with Tulsi, there will be rain of wealth