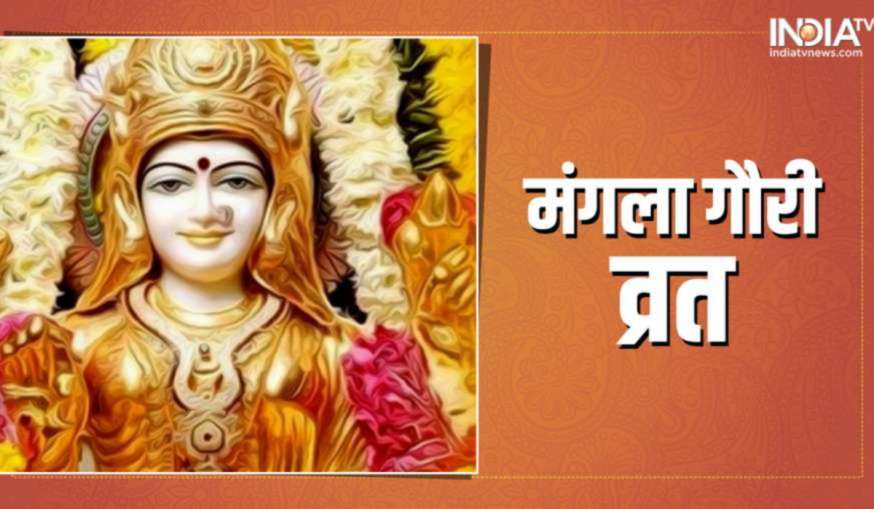 Mangla Gauri Vrat 2022: The month of Sawan is considered very sacred in the scriptures. Lord Shiva is worshiped with great devotion in this month. In this month dedicated to Lord Bholenath, Monday and Tuesday of Sawan have special significance. Where Lord Shiva is pleased on Monday. At the same time, Mangala Gauri fast is kept on Tuesday. This day is dedicated to Maa Parvati. This time the first of Sawan is falling on today i.e. 19th July. Let us tell how the worship is done today and today's auspicious time.
Shami Patra: It is very auspicious to offer Shami Patra on Shivling in Sawan, know the right method of worship
Mangala Gauri Vrat Shubh Muhurta 2022
According to astrology, worshiping in auspicious time during Mangala Gauri fast is very fruitful. This time Mangala Gauri Vrat Sarvartha Siddhi Yoga is being formed. The auspicious time of today's day starts from 5.35 am to 12.12 pm.
How is Mangala Gauri Puja performed?
On the day of Mangala Gauri fast, wake up in the morning and wear clean clothes after taking bath. Then establish a post in the temple of the house and spread a red cloth on it. After this, install the idol of Maa Parvati and Ganesh ji at the outpost. Offer sixteen makeup items, dry fruits, coconut, cloves, betel nut, cardamom and sweets to Goddess Parvati. Perform the aarti of Maa Parvati and do the fast story, distribute the Bhog offered to the mother to the people in the form of prasad.
Kamika Ekadashi 2022: Know when is Kamika Ekadashi, 3 auspicious yogas are being made on this day
Mangala Gauri Vrat Significance
Maa Gauri Vrat is observed by married women to wish their husbands long life, unbroken good fortune and a happy married life. By observing this fast, all the wishes of women are fulfilled. At the same time, this fast is also kept for fulfilling the desire of having children.
Disclaimer: The information given here is based on religious beliefs and folk beliefs. There is no scientific evidence for this. , India TV does not give proof of the veracity of a single thing.