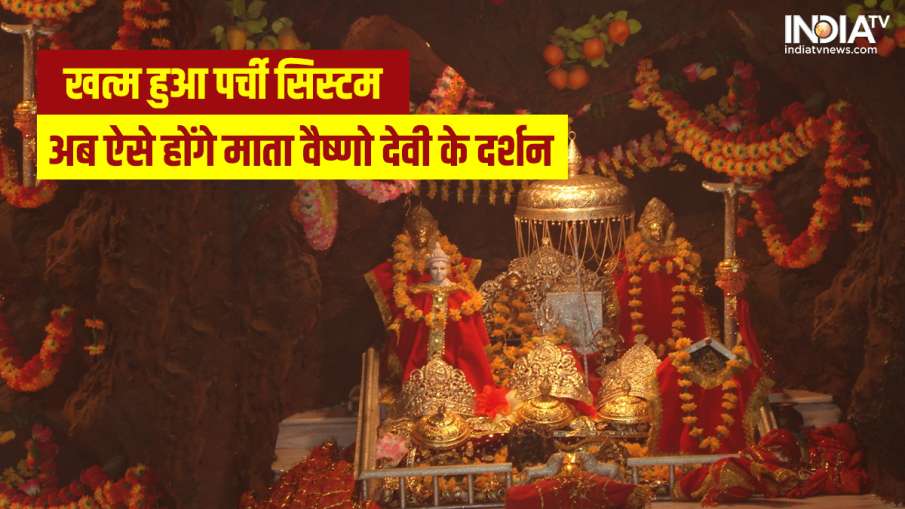 Highlights
Now instead of slips, RFID cards will be given to the passengers for the darshan of the mother.
The RFID card is fully chip that will connect with the server.
The devotee has to return this card after completing the journey. S
Mata Vaishno Devi: Every year crores of devotees reach for the darshan of Mata Vaishno Devi. In order to have the darshan of the mother, these passengers have to register the journey in Katra, in return for which they are given a slip. This system has been going on for almost 62 years. But now this service is going to end because from the side of the Shrine Board, passengers will now be given a Radio Frequency Identification (RFID) card instead of a slip for the darshan of the mother. In such a situation, let us know what is RFID and how to use it, as well as know what will be the benefit of this new service.
New service will start from August 1
According to the Shrine Board, travel will be allowed through the slip only till the month of July. After that this slip system will be closed. From August 1, new RFID service will be started instead of passenger slip. That is, if you are planning to go to the mother's darshan next month, then now you will not need to take passenger slip.
Know what is RFID card?
The RFID card is fully chipped which will connect with the server. There will be a control room for this. In this card there will be complete information along with the picture of the devotees. Before starting the Yatra, the devotee will get the RFID card from the Yatra Registration Center of the Shrine Board.
The card will have to be returned after the journey
The devotee has to return this card after completing the journey. The most important thing is that this card can be used multiple times like a metro token.
get free card
This card will be given free of cost to the devotees by the Shrine Board.
online travel registration
Devotees who will register for online travel will get a message on the phone as soon as they reach the base camp, Katra, at what time and at which counter they have to take the RFID card.
This will benefit from this new service
Cases of any kind of misbehavior and missing persons during the journey will be stopped.

It will help in controlling the crowd.

The Shrine Board will keep an eye on the crowd from the administration control room.

Passengers can also be easily identified.
Hariyali Teej 2022: This year auspicious yoga is being made on Hariyali Teej, know auspicious time, worship method and fast story
Vastu Shastra: Putting a picture of a parrot in the house will improve the future of the child, know the rules of Vastu
Vastu Shastra: Do not put a picture of Mahadev's fierce form in the house even after forgetting, trouble comes in every work
Chanakya Niti: Husband and wife should do these 4 things for a happy married life, love will increase among themselves
Latest Lifestyle News