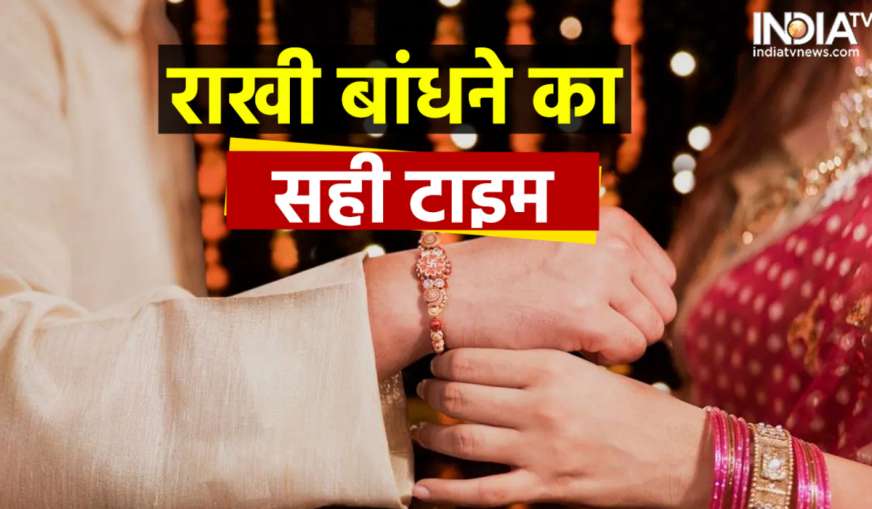 Highlights
Since August 11 is the full moon date, Raksha Bandhan will be celebrated on August 11 only.
The auspicious time for tying Rakhi is from 12:08 to 12:59 in the afternoon and then from 6:55 to 8:20 in the evening.
Raksha Bandhan 2022: The festival of Rakshabandhan is celebrated on the full moon day of the month of Sawan. This day, symbolizing the love of brothers and sisters across the country, brings happiness in the lives of people. The history of Rakshabandhan is very old, the importance of Rakshabandhan has been told even in the Vedic era. The Raksha Sutra, created by Goddess Indrani, was tied to Indra by Guru Brihaspati to ward off demons. Similarly, about Rakshabandhan, it has also been mentioned in the texts like Skanda Purana, Padma Purana, Shrimad Bhagwat Purana etc.
11 or 12 What day is Rakshabandhan?
Poornima Tithi is from 10:38 am on 11th August 2022 to 7:05 am on 12th August 2022, because the whole day is full moon date on 11th August, so Rakshabandhan will be celebrated on 11th August only.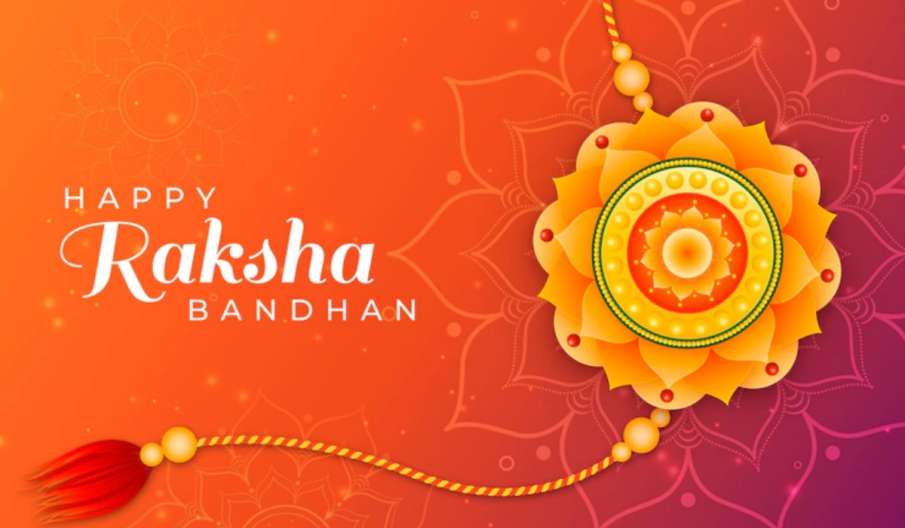 Raksha Bandhan 2022
auspicious time to tie rakhi
The most auspicious time for Raksha Bandhan is Abhijeet Muhurta, which will be from 12:08 to 12:59 in the afternoon and then Amrit Muhurta will be from 6:55 pm to 8:20 pm.
Why is Rakshabandhan celebrated?
When Lord Vishnu, in the incarnation of Vamana, had measured the entire creation in three steps and made King Bali the king of Hades, then Lord Vishnu gave a boon to King Bali and said that he would protect him throughout his life. He sat down in Baikunth, when Vishnu did not return for many years, Mother Lakshmi went out to find him. Sage Narad told the whole story to Mother Lakshmi and said that you should ask Lord Vishnu as a gift by wearing a Rakshasutra to King Bali. This is what Mata Lakshmiji did, tied a rakhi to King Bali and freed Lord Vishnu from the armor that protected him for life. After that Lord Vishnu settled in Baikunth with Mother Lakshmi. Since then the festival of Rakshabandhan started being celebrated.
importance of rakshabandhan
Rakshabandhan is a very holy festival in which sister ties Rakhi on her brother's wrist and takes a promise to protect her for life. Brothers also give some gifts to their sisters, this festival is very holy, there are some rules for this. Those that need to be taken care of.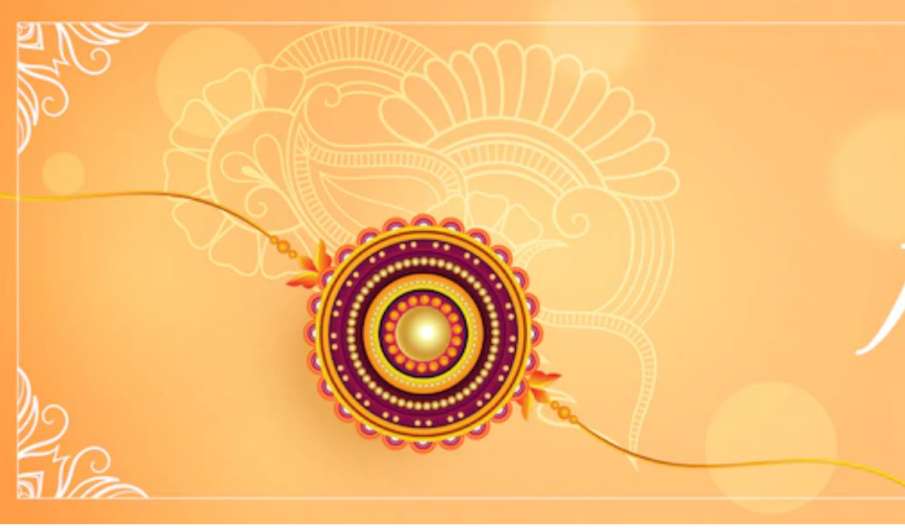 Raksha Bandhan 2022
Don't forget to make this mistake while tying Rakhi
The color of Rakhi should never be black, tying black Rakhi is inauspicious.
You can get Rakhi of any thing gold, silver or silk.
Do not buy glass or quick break rakhi.
Before tying Rakhi, make arrangements for sandalwood, sweets, Rakhi and Aarti.
If sweets are made from cow's milk, then it is auspicious.
Read this mantra while tying Rakhi
While tying the Raksha Sutra or Rakhi, sisters should chant the following mantra.
Yen badho sacrifice king, danvendro Mahabalah.
Ten Twan Manubadhnaami, Rakshanmachal Machal.
Vastu and Astrology Specialist- Pandit Manoj Kumar Mishra
[email protected]
,disKlemur, This Article In Andyakthe thought Author Of Huh, India TV his Satyet Of Pusht No does, ,
read this also –
Shani-Shukra Gochar 2022: Saturn and Venus together are creating dangerous Shadashtak Yoga, these 4 zodiac signs should be alert!
Vastu Shastra: Putting a picture of a parrot in the house will improve the future of the child, know Vastu
Taurus Weekly Horoscope: Taurus Weekly Horoscope 25 to 31 July 2022: Be careful this week
Hariyali Teej 2022: This year auspicious yoga is being made on Hariyali Teej, know auspicious time, worship method and fast story
Vastu Shastra: Putting a picture of a parrot in the house will improve the future of the child, know the rules of Vastu
Latest Lifestyle News