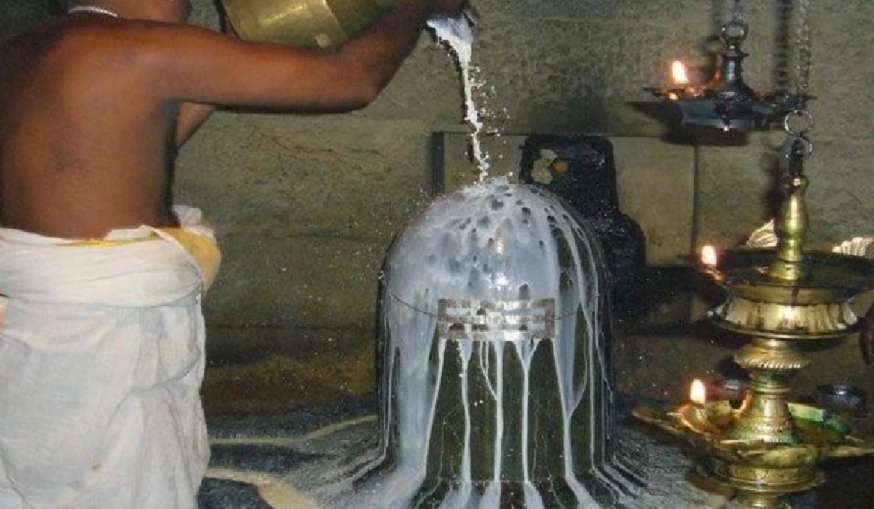 Highlights
Today is Sawan Shivratri
Special fruits of worship of Lord Shiva
But these things are forbidden in worship
Sawan Shivratri 2022: Shiva devotees wait for the month of Sawan throughout the year. Because in this month, he does special worship to please his adorable god. These days the holy month of Sawan is going on. Today i.e. 26th July is on Tuesday, the Shivratri of Sawan. So this day becomes even more special. There is a special significance of performing Jalabhishek and Rudrabhishek on Shivaratri of Sawan. Cheers are being heard in the temples. But do you know that on this day Bhole Baba should not forget to offer these 5 things. Know what are those 5 things…
black sesame is prohibited
Black sesame is also one of the prohibited items in the worship of Lord Shiva. It is believed that a thing like sesame or sesame has originated from the filth of Lord Vishnu. This is the only reason why do not offer sesame seeds to Bholenath.
Don't forget to offer Tulsi leaves and Manjari
One of the things that are prohibited in the worship of Lord Shiva is Tulsi Patra and Manjari. The reason behind this is that Lord Vishnu himself has married Tulsi, she is the wife of Vishnu, hence Shiva gives her the status of his mother. That is why Shiva is not worshiped with Tulsi.
Do not offer turmeric to Shiva
Although turmeric is considered auspicious in every worship, worship is not complete without turmeric, but turmeric is not offered to Lord Shiva. This is because according to the Puranas, turmeric is associated with Lord Vishnu and fortunately, hence it is not offered to Lord Shiva. By doing this, the worshiper may suffer, the moon starts weakening in the horoscope of the person who does this.
Do not offer milk from a copper vessel
While worshiping, we keep in mind that it would be good if all the utensils are of copper. But it is not so, where while offering water to Lord Shiva, care should be taken that the vessel is made of copper, while the rules change while offering milk. Let us tell you that milk is offered on Shivling from silver or brass utensils.
Do not do Abhishek with boiled milk
Because today is Shivratri, Rudrabhishek is done in every house along with temples. But the devotees of the gullible should take care that the milk that is taken for performing the abhishek should not be boiled. Never anoint Shivling with boiled milk. Bholenath likes cold things, so always anoint Shivling with cold water and raw milk.
Disclaimer: The information given here is based on religious beliefs and folk beliefs. There is no scientific evidence for this. India TV does not give proof of the veracity of a single thing.
Also read-
Sawan Shivratri 2022: Rare coincidence of Sawan Shivratri being made after years, know worship method and auspicious time
Latest Lifestyle News