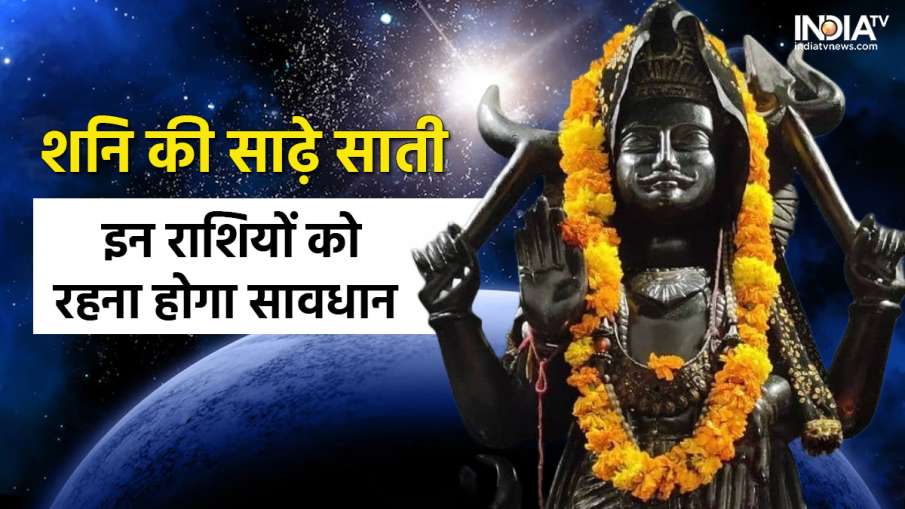 Highlights
Sade Sati will be imposed on these zodiac signs
This time will be very painful for these zodiac signs
Shani will be happy with the help of these remedies
Shani Transit 2022: At present, Saturn is in retrograde position in Aquarius. Now Shani will enter Capricorn by moving retrograde. Tomorrow i.e. on 12th July 2022, the transit of retrograde Saturn in Capricorn will have a big impact on all the 12 zodiac signs. For those of 5 of these zodiac signs, this time can prove to be especially very painful. Saturn's transit in Capricorn will start Saturn's half-and-half and dhaiya on these zodiac signs. This situation will remain till January 2023 as Saturn will remain in Capricorn till then.
Saturn will wreak havoc on these 5 zodiac signs
As soon as Saturn enters Capricorn, in the same way, Sade Sati and Dhaiya will start on 5 zodiac signs. Saturn's transit in Capricorn will start Sade Sati on Sagittarius. Along with this, the people of Aquarius and Capricorn will also face the havoc of Sade Sati. Apart from this, the people of Gemini and Libra zodiac will suffer from Saturn. At the same time, the people of some zodiac will also get relief from the Mahadasha of Saturn. They will get a lot of relief if the dhaiya is removed from Cancer and Scorpio zodiac signs.
The mountain of sorrows is covered by half-and-a-half sati
Shani's half-and-half and dhaiya gives a lot of trouble to the native. The evil eye of Saturn breaks a person financially, physically and mentally. The road to his success is closed from all sides. Luck cheats, money is lost, health and relationships get affected.
Get rid of half-and-a-half sati-Dhaiya like this
To avoid the evil eye of Saturn, first of all do good deeds. Do not lie to anyone, do not harass the handicapped-elderly-labourers, nor insult them. Light a mustard oil lamp under the Peepal tree on Saturday and Tuesday. Donate things related to Shani like oil, black sesame, urad, black clothes to the poor.