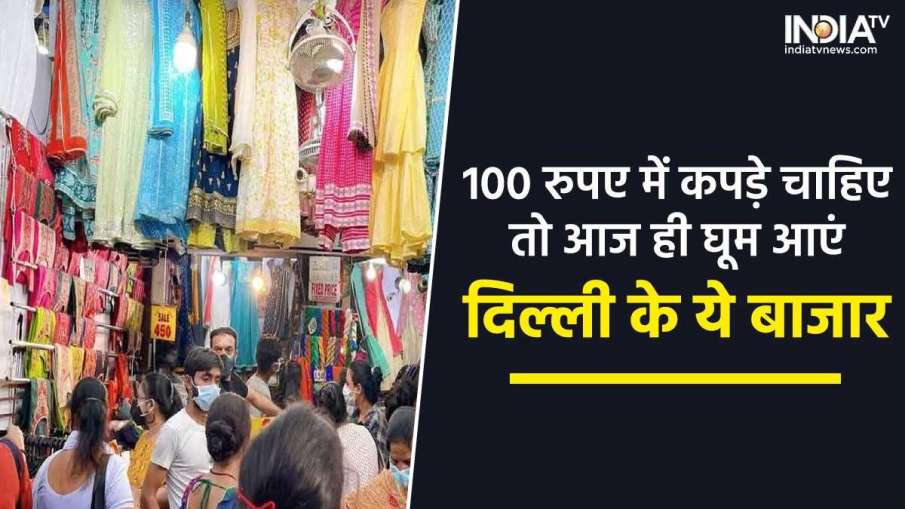 Everyone is fond of shopping. On the other hand, women are more fond of shopping, but you are able to do maximum shopping when everything is in your budget. Is it correct? Today we will tell you about such a market in Delhi where you can get trendy clothes in the budget. Not only can you buy readymade clothes from here, but you will also get all kinds of fabrics in bulk. The good thing is that you will get some clothes much cheaper than readymade clothes. So let us tell you about some wholesale market.
Sarojini Nagar
Sarojini Nagar is a shopping paradise for every woman and every man of Delhi. This market has remained the choice of people for many years. Sarojini Nagar is also a place where you can buy everything from clothes to shoes and slippers at cheap prices. Sarojini Bazar is open from 10 am to 10 pm.
Lajpat Nagar Market
Lajpat Nagar is one of the best shopping places in Delhi. From big shops to small shops, every essential item is easily available in Lajpat Nagar. Here clothes are available in bulk. Lajpat Nagar Market opens from 11 am to 9 pm. This market is closed on Mondays.
Waterfall in India: The beautiful views of these waterfalls present in India captivate the mind, did you see?
Shanti Mohalla, Seelampur
You have hardly heard of this place in East Delhi before. This place is not that famous, but the things found here are very good. There are many fashion stores in this market, which make this place the perfect place. All types of clothes will be available in this market at reasonable prices. Shanti Mohalla Market opens from 10 am to 9 pm. This market is closed on Mondays.
Tilak Nagar
There is no better market in the west of Delhi than Tilak Nagar. You will find both heavy and light clothes in the shops of Tilak Nagar. Apart from this, you can also buy accessories from here. You will find clothes in every budget in Tilak Nagar Market. This market is closed on Wednesdays.
Chandni Chowk
Chandni Chowk is a market where clothes attracting cheap prices are available. If you are fond of shopping then you must definitely visit Katra Neel Bazaar and Kinari Bazaar of Chandni Chowk. The bustling lanes of Chandni Chowk not only attract people with their cheap prices, but shops are open for a wide variety of clothes, laces, dupattas and many more. This market is closed on Sundays.
Mumbai: The view of Mumbai's 'Marine Drive' as soon as the monsoon hits
Latest Lifestyle News