Bharti Singh Reveal Son Gola Face: In terms of cuteness, 'Bharti Son Gola' has also come to compete with many star kids. After all, Bharti Singh and Harsh Limbachiyaa showed the cute face of their son Lakshya, whom they affectionately call Gola, to the fans. Now whose name is Gola, it was already guessed how chubby he would be. Now after seeing the glimpse, it was also convinced that the circle is really chubby and the cuteness is full of code.
Bharti and Harsh's son Laksh Limbachiyaa has turned three months old. On this special occasion, both of them also showed their son's face. Fans were longing to see Gola. Bharti and Harsh were often seen talking sweetly about him. But his face was never shown. Bharti believes a lot about her family. Therefore, at the behest of the elders, he did not reveal Gola's face for three months. Now seeing Gola really from the front, the fans are showering a lot of love.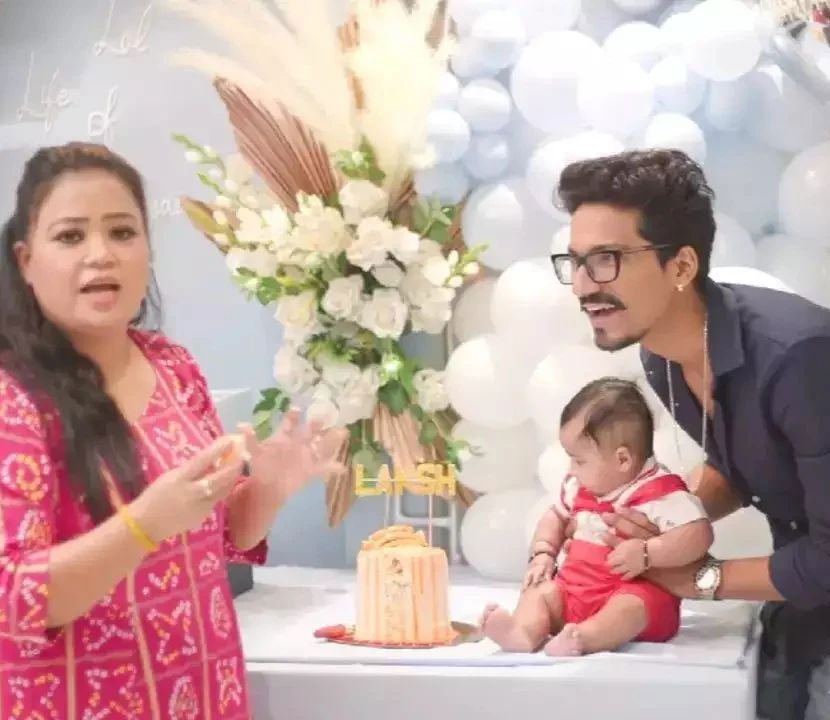 These special preparations for showing the face
Bharti and Harsh had made all the preparations for the face show. The house was completely decorated. A big box was specially ordered for Gola, in which it was made to lie down and then it was unboxed. Then what.. Gola's photos became viral on social media. You too will not be able to stop yourself from showering a lot of love on seeing him. After all, the sphere is so cute.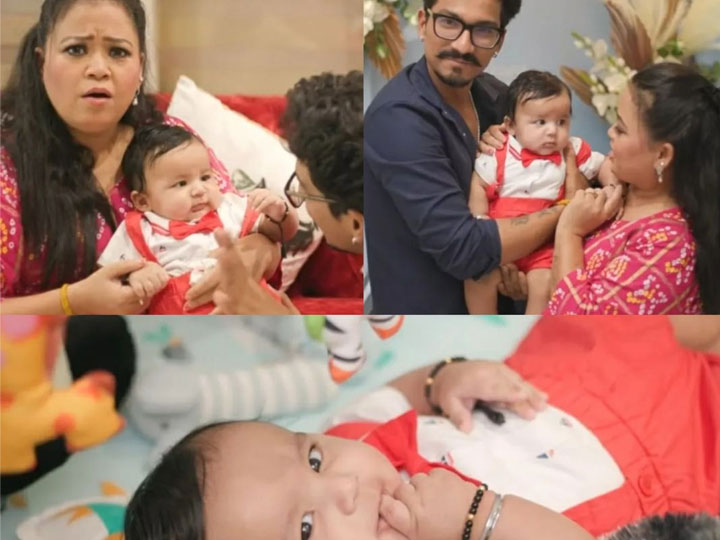 Bharti asked this question showing a glimpse of Gola
Bharti Singh has shown a glimpse of the ritual of Gola's face through her daily blog. In the entire blog, the sphere has been kept in focus. He has also seen good bonding with Papa Harsh. While sharing this blog, Bharti has also asked a question to the fans, tell me, who has gone to the ball .. on papa or mother. Now you guys should give this answer immediately after seeing the photos.
Read also: This popular actor of the industry gave full support to Urfi Javed in bad times, posted on Eid and said – thank you