Urfi Javed Sister Urusa Javed: Social media sensation queen Urfi Javed is not interested in any separate identity. Urfi's name remains in the headlines every day. But at present, the name of Urfi Javed remains a matter of discussion because of his sister Urusa Javed. Actually, on the occasion of Eid, no update came out from Urusa Javed. In such a situation, Urusa has told the reason behind this.
Urusa Javed kept sleeping on Eid
It is worth noting that on the occasion of Eid, all the celebs on social media were congratulating their fans on Eid-ul-Adha. Urfi Javed himself also congratulated Eid to everyone. But Urfi's sister Urusa Javed was missing somewhere in this matter. Urusa Javed, who is very active on social media, has now told herself why she could not wish Eid to the fans. Actually, Urusa Javed has posted a story on her official Instagram handle and wrote that "I slept all day during Eid because my health was bad. I hope I come ready tomorrow.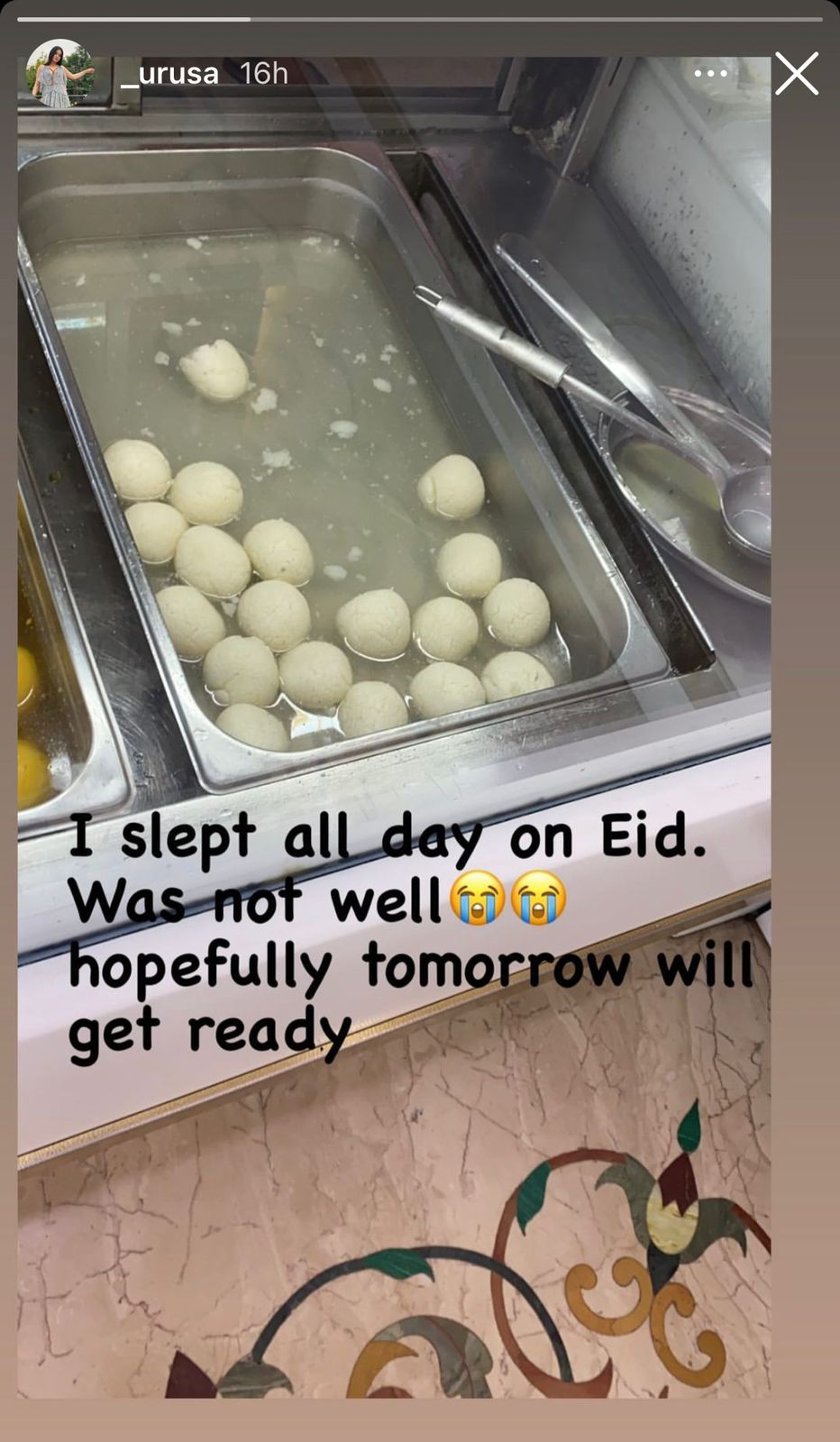 Urfi Javed's sister Urusa is very beautiful
Urusa Javed is one of the 3 sisters of model and actress Urfi Javed. Through the social media posts of Urusa Javed, you can easily guess her beauty. Urusa also looks very beautiful and hot like her sister Urfi. Not only this, Urusa Javed is also seen supporting her sister Urfi a lot. Urusa Javed is a digital marketer by profession.
Saumya Tandon Photos: After wearing this pink color dress, in whose thoughts Gori Mam is sitting?
Eid al-Adha 2022: Shah Rukh Khan greets fans with son AbRam, Salman Khan disappointed