Aamir Khan replaced Divya Bharti In Darr: Divya Bharti started her career at the age of just 16. Then she went on climbing the stairs of success so fast that she became one of the most expensive actresses of her time. But do you know that after all, Khan (Aamir Khan) replaced Divya with Juhi Chawla in Sunny Deol and Shahrukh Khan starrer superhit film 'Darr'. However, Aamir himself was later removed. Shahrukh was taken in his place.
Aamir and Divya never got along. In 1992, Aamir refused to perform with Divya Bharti during his London tour. She was furious at them. She was deeply shocked by this incident and cried for hours. Later Salman Khan raised her courage and performed with her.
In an interview given to Stardust, Divya talked about that incident. He had said about Aamir that it is very sad that he has the pride of being a senior and if there is any mistake with juniors like us, it means you are out. Whereas they should behave like a good senior and explain when they make mistakes.
Aamir was also replaced by Shahrukh in the film.
Let's talk about the film 'Darr'. In 1993, Divya was selected for the role of Kiran in this film. But later Juhi Chawla replaced him. In an old Filmfare interview, Divya's mother Mita Bharti had said, "Many people still think that Divya lost 'Darr' because there was a problem with Yash Chopra. That was not the point. When Sunny was signed, he wanted to cast his opposite Divya. But Aamir wanted to take Juhi in his place. Unfortunately, at that time we were in the US for a few shows. By the time they came from there, they announced 'Darr' with Aamir, Sunny and Juhi.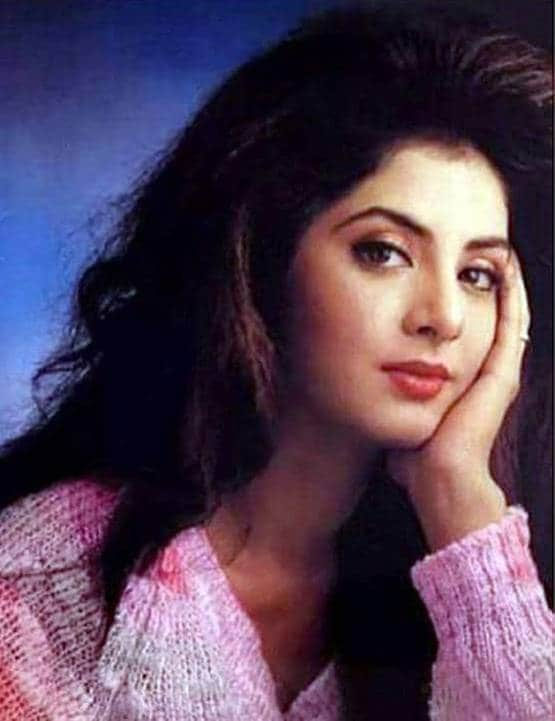 Divya Bharti's mother Mita further told in the interview, "When we returned, there were Aamir, Sunny and Juhi in 'Darr'. Looks like Aamir who was also working with Yash Chopra in 'Parampara' somehow managed to get Juhi ahead and Divya behind. Aamir Khan was replaced by Shahrukh after Juhi Chawla was cast in 'Later Darr'.
Read also: Fire On Luv Ranjan Set: The set of Luv Ranjan burnt by fire, Boney Kapoor told the big reason for the fire!
Read also: Charu Asopa released another video, said- 'Victim does not want to play the card'