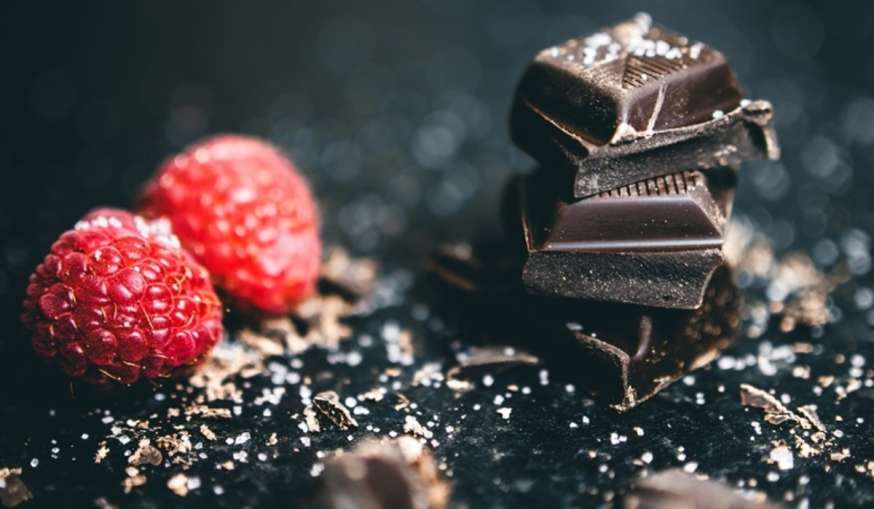 Highlights
Chocolate has many benefits
Advice to include in the diet the doctor is giving
Know which chocolate is beneficial
World Chocolate Day 2022: Are you one of those people who want to complete every celebration with the sweetness of chocolate? Or do you save this tasty superfood for those days when you just need something to lighten your mood? Either way, if you're a chocoholic, on the occasion of World Chocolate Day 2022, it's time to clear all your doubts.
Chocolate maintains blood sugar
You will be surprised to know that chocolate does not harm you but helps in keeping you healthy. Aren't you surprised! Yes, it is true that from insulin sensitivity to maintaining blood sugar, chocolate keeps you away from the problem of diabetes in many ways. According to a recent research, eating small amounts of dark chocolate can help improve blood sugar levels and insulin sensitivity, which are two major early causes of diabetes.
Include chocolate in your diet
Dr. Irfan Shaikh, Head of Medical and Scientific Affairs at Abbott's Nutrition Business, says, "You will truly be surprised to see the latest diet recommendations from nutrition and diabetes experts. Because of the potential health benefits of chocolate, it is possible to include it in a tasty breakfast. is being suggested."
But it is also important to know these things
According to Dr. Irfan Sheikh, before you start adding chocolate to your diet, here's what you need to know that there is a link between dark chocolate and diabetes. Know some important facts…
– Naturally occurring seeds that have antioxidant properties, which protect the body from damage caused by harmful substances.
Dark chocolate contains polyphenols that can increase insulin sensitivity, that is, help insulin to function optimally in the body.
How to choose the right dark chocolate for you
Choose dark chocolate rich in polyphenols as not all chocolates are created equally. It is a dark chocolate rich in polyphenols that contain antioxidants and high amounts of cocoa provide health benefits.
Choose dark chocolate that has the least amount of sugar and almost the same amount of fiber as sugar.
Check if the dark chocolate has been processed with alkalis.
Maybe this loss
If you consume a lot of dark chocolate, then instead of a drop in your blood sugar level, it may disturb.
If you have diabetes, it's best to avoid sugary foods, but, with smart glucose monitoring, occasionally eating yourself one or two dark chocolates as part of a balanced diet can provide some sweet health benefits.
Also read-
Weight Loss: By consuming curd, you can reduce waist fat, know what research says
Cholesterol: Reduce bad cholesterol with sunflower seeds, know how to consume it?
High Cholesterol: Reduce cholesterol by including these 4 things in your diet